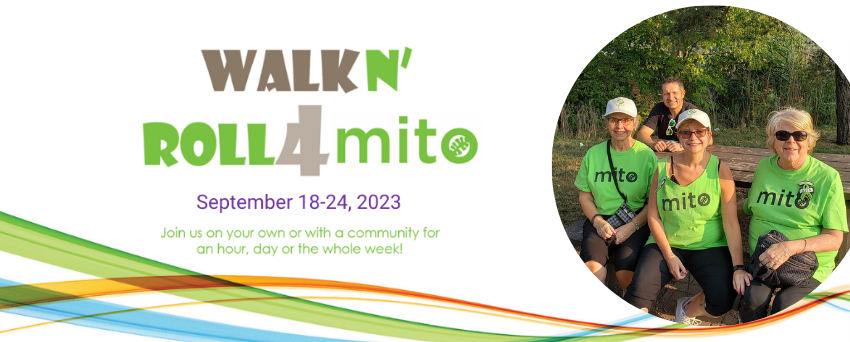 2023 Walk N' Roll 4 Mito
Throughout September and during World Mitochondrial Disease Week, Canadians across the country used their energy to move for Walk N' Roll 4 Mito 2023. Thank you to all our MitoCommunity, donors, fundraisers, and amazing team who helped us exceed our fundraising goal. Walk N' Roll 4 Mito 2023 raised $50,000!

2023 Calgary Marathon
On Sunday, May 28th, 2023 Megan and Rich ran handcuffed at the Calgary Marathon. As they ran the 42.2 km event in 3:18:38 they celebrated their relationship, brought awareness to mito health and disease, raised over $10,000 for MitoCanada, and smashed another Guinness World Record!

OVER $70,000 RAISED
Our May 31, 2022 Virtual Marathon, with all the support, exceeded all our goals and expectations by tripling our fundraising goal. The six runners are phenomenal human beings who helped remind us what an incredible running community we have in Calgary.
Learn more about this amazing event.