World Mitochondrial Disease Awareness Week – September 19-25, 2021
Thank you to all our members who participated in World Mitochondrial Disease Week 2021 and raised awareness around the world. Working together we raised awareness, highlighted many of the issues facing people with mito, and celebrated our incredible mito warriors around the world. Our members hosted events including sponsored runs and walks, symposiums, support meetings, and workshops.
Light Up For Mito Canadian Landmarks
Check out our image gallery of some of the Light Up For Mito Canadian locations!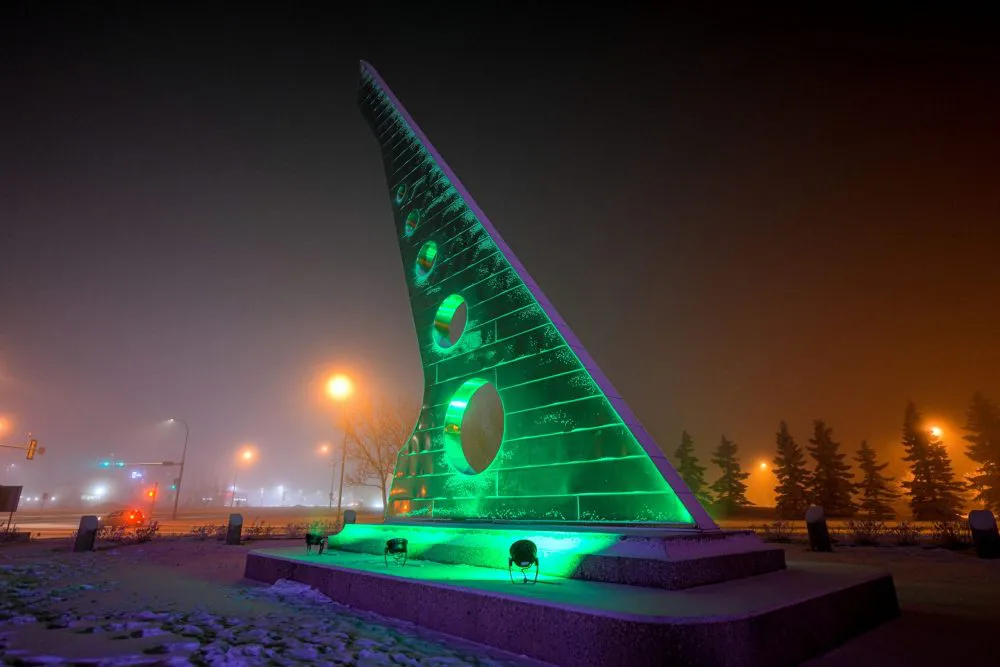 Centre 2000 Sundial
Grande Prairie, Alberta