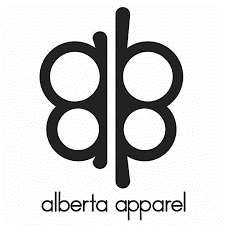 Alberta Apparel
MitoCanada and Alberta Apparel are excited to announce a new partnership! Alberta Apparel is going well beyond simply writing a cheque and is committed to building a valuable and long-lasting relationship to help raise awareness for mitochondrial disease and funds for MitoCanada. Alberta Apparel and MitoCanada have designed a number of signature mito garments, which are available for sale through our e-store. Alberta Apparel has committed 33% from the sale of each garment to be donated to MitoCanada.
MitoCanada and Alberta Apparel look forward to working together to raise the profile of mitochondrial disease by raising funds to support families and to fund impactful research, which will help improve the lives of Canadians living with mitochondrial disease.
Alberta Apparel is a custom Canadian Garment Company located in Alberta, Canada. They bring awareness and style to Canadians and tourists abroad in the apparel industry to represent Canada's rich history, culture and natural beauty. All garments are cut and sewn in Canada. The entire team is Albertan too – from the graphic designers, to the website nerds, to the photographers. Alberta Apparel believes in supporting their local economy and charities.
Visit the e-Store to view items and place your order today!