"I became a better Mom – and a better human — when I stopped hiding and pretending my life wasn't going to be how I imaged," says Cole Pruchnicki's mom, Amelia. "I had to look deep inside myself and choose to accept my own vulnerability and succumb to our reality."
Amelia, her husband Gerard, and sons Ethan and Cole are a family living with mitochondrial disease. Cole started showing signs of mito when he was just a year old.
Regularly experiencing seizures, being rushed to hospital by ambulance on a weekly basis, and being generally weak were normal for Cole. This young man has had multiple diagnoses over the years, first with Complex 1 Deficiency, then Leigh's Disease and now, Pyruvate Dehydrogenase Complex Deficiency.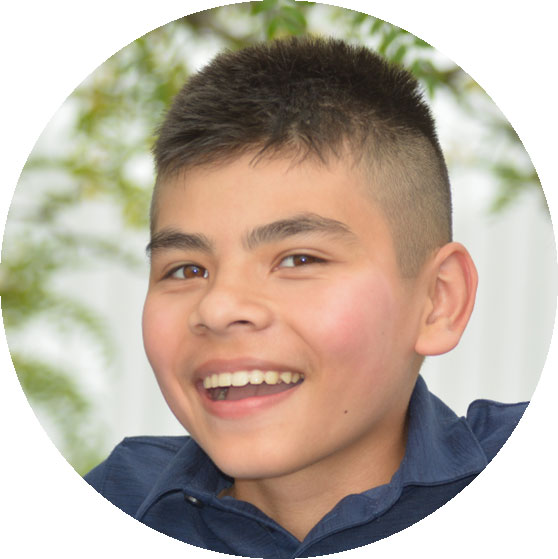 Cole was 7 when Amelia accepted that her son had a disability and changes were necessary. "Once I accepted our reality, everything changed. I needed to advocate   for myself and my son, learn to ask the right questions, and take advantage of the supports that were available. We started asking for — and accepting — help. We moved to a smaller community where many services were suddenly at our door. The relief was incredible."
Amelia says that when they moved from Toronto to a smaller community, she found her tribe.  She contacted the Children's Treatment Network (https://www.ctnsy.ca/). It was there that she connected with other families who had children with different diseases but similar challenges. She asserts that it has been life-changing to connect with a support team of people who have similar challenges but are working towards the same goals.