Supporting MitoCanada Foundation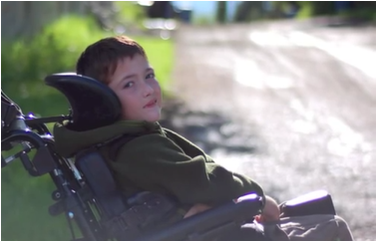 Thank you for choosing to donate to MitoCanada Foundation. As we are Canada's only charitable organization focused on mitochondrial disease, your support of our foundation has a direct impact on the lives of people living with mitochondrial disease. Your gift funds our disease awareness initiatives, patient education and support, and Canadian research.
Please donate using the method that is best for you.
By Mail
Simply mail your cheque made payable to "MitoCanada Foundation" to:
MitoCanada Foundation
30052 | 478 Dundas Street West
Oakville ON L6H 7L8
On-Line
One-time or monthly donations can be made safely and securely online through CanadaHelps: Donate Here
Please consider making your donation in one of the following ways:
Monthly Gifts
Monthly giving using pre-authorized withdrawals from your credit card or bank account allow us to plan for the future knowing there is a reliable source of funding on its way.
Matching Gifts
Many employers offer matching programs that allow you to double or triple your gift. We encourage you to check with your Human Resources Department to see if your company has a matching gift program and then ask them to consider supporting Global Friends.
Tribute Gifts
Honouring a family member, friend, colleague or group with a donation named for them is a beautiful gift that is ideal for special occasions such as a birthday, anniversary, retirement, remembrance or wedding. When a mail or email address is provided, we will send a message featuring the children supported to the individual you designate.
Planned Gifts
Planned gifts include a variety of options with special tax advantages. These donations can include gifts given through your estate (bequests) and they are an opportunity to provide a legacy for the future.
MitoCanada Foundation is a federally incorporated Canadian charitable organization. Charitable registration #: 81258 6667 RR0001. Tax receipts are provided for all donations over $20.
Fundraise
Want to organize your own fundraising event to support MitoCanada?
Great! Thank you in advance for your efforts! We need your support.
At MitoCanada, we rely on the enthusiasm, energy and dedication of individuals and organizations to help raise awareness and funds. We rely on grassroots fundraising events for 80% of our annual revenues. No idea is too big or too small when it comes to fundraising. Your passion and compassion is appreciated.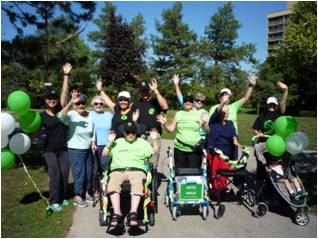 We encourage you to come up with your own unique ideas or stick with events that have been proven to be successful over time. The creativity we've seen has been incredible. Why not:
Present an "a-thon" – walk, run, read, scrap, ski, dance, skip or clean
Sell items at a garage, bake or craft sale, BBQ or car wash
Organize a tournament
Do a 50/50 raffle at a local sporting, work or community event
Host a live or silent auction
Organize a dress-down or theme day
Present a dinner, dance or even a concert.
The possibilities are endless – please do something that inspires you and others to help transform the outlook for individuals living with or caring for someone with mitochondrial disease.
For more information and guidelines on hosting a Third-Party Event, please ask us for our MitoCanada Getting Started with a Third-Party Event Guide
Volunteer
MitoCanada Values Volunteers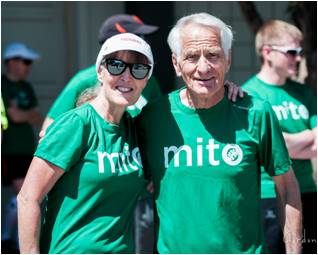 Thank you for your interest in volunteering for MitoCanada. Whatever your reasons for volunteering may be, we're happy to have your offer to help. Your dedication to support individuals affected by mitochondrial disease is very much appreciated.
We want to ensure you enjoy your experience. We strive to provide you with a positive and professional environment that is supported by qualified leaders. The time commitment, location of service provision, and skill requirements for each volunteer position vary from role to role.
We want to match your skills, interests and availability with the right role so please tell us a little bit about yourself.
LET'S CONNECT