Mitochondrial Disease Charter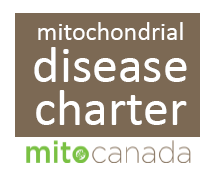 Canadians diagnosed with mitochondrial disease face significant challenges to quality care. Access varies widely from person to person, from province to province, and between urban and rural areas. In response to these disparities, MitoCanada developed a Patient Charter.
The Charter acknowledges the role individuals play in negotiating the complex care journey they experience from the onset of symptoms through to diagnosis and treatment. The Charter is a set of rights and responsibilities created to empower and ensure that Canadians living with mitochondrial disease benefit from the same level of support, regardless of where they live in Canada.
You can help spread the word about mitochondrial disease and advocate for those living with the disease by:
Sharing the Charter on your Facebook page and Twitter
Writing a letter to the editor and share your story and the Charter with local media
Send a letter about your story and the Charter to regional, provincial or federal government officials
READ THE CHARTER