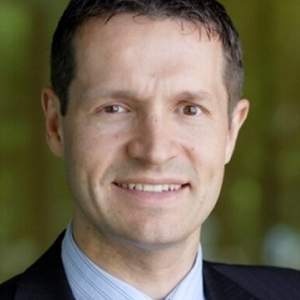 David Mosher, Chair
My beautiful daughter Victoria was diagnosed with Mito in 2003. My goal is to do everything in my power to make sure that patients get the right diagnosis, treatment and ultimately a cure so they can lead long and fulfilling lives. As someone who has dedicated my career to healthcare, it is an honour to serve as Board Chair.
David has focused his career on improving the healthcare system in Canada. He is currently the Region Vice President Healthcare for Infor. Infor focuses on business applications for organizations and delivered via cloud computing as a service. Previously, he was a Director with McKesson Canada responsible for RelayHealth, a solution which allows patients to conduct virtual visits with their doctor and to access their health information. He was also with Hewlett-Packard in various capacities including Global Consulting Manager for a strategic account and directing HP's Canadian healthcare strategy.
David earned a Master of Business Administration and a Bachelor of Mechanical Engineering and Management from McMaster University in Hamilton, Ontario. He is currently the Chairman of the Board of the Information Technology Association of Canada Healthcare. He is also on the advisory board for the CanChild Centre for Childhood Disability Research whish is focused on improving the lives of children and youth with disabilities and their families.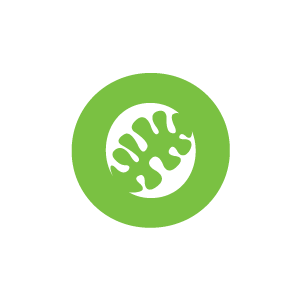 Chuck Gibson, Vice Chair
A plumber by trade, Chuck is a retired labour relations executive from Matrix NAC, the direct hire union division of Matrix Service Company (Nasdaq: MTRX). Chuck is one of MitoCanada's most passionate advocates and a member of the Marketing and Fundraising Committee. Chuck's family has a direct connection to mitochondrial disease and have been long-time major fundraisers and volunteers for MitoCanada.
Matthew Kielbasinski, CFA, Treasurer
Matt is Commercial Manager at Canadian International Oil Corp. (CIOC) where he leads the firm's economic analysis of company investment decisions and field development plans including long range planning, operations optimization and financing opportunities. Matt has previous international experience in other energy-related enterprises and commercial banking. He has been a Big Brother Mentor and Role Model as part of Big Brothers Big Sisters in and around Calgary including with a family who was impacted by mitochondrial disease. Matt leads several Alberta-based fundraising initiatives including the Shaw Classic Birdies for Kids Campaign.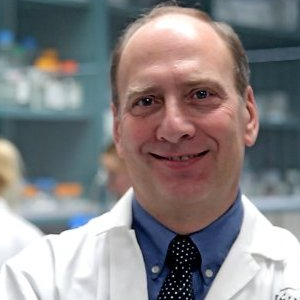 Benedict Albensi, Director (Winnipeg, MB)
Dr. Albensi chairs the MitoCanada Board's Medical Science and Technology Committee. He is the principal investigator in the division of neurodegenerative disorders at the St. Boniface Research Centre and Professor at the University of Manitoba's Department of Pharmacology; the Dr. John Foerster Centre for Health Research on Aging' Professor, Pharmacology and Therapeutics, University of Manitoba; Manitoba Dementia Research Chair; and, the Everett Endowment Fund Chair. Dr. Albensi's is trained in both basic and clinical research. He has worked in academic and industrial sectors on several novel drug discovery and drug development projects. He has reviewed grants for numerous foundations worldwide including NIH, CIHR, NSERC, US DOD, FASEB and is a past member of the Board of Directors for the Alzheimer's Society of Manitoba.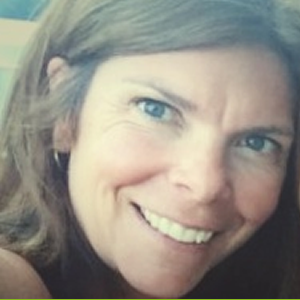 Julie Drury, Director (Ottawa, ON)
Julie's daughter Kate passed away on November 30, 2015 after a bone marrow transplant to treat a rare form of mitochondrial disease called SIFD. Julie was Kate's medical coordinator and strongest advocate during her 8 short years of life.
Julie has been involved with MitoCanada and TeamMito since the organization was founded in 2009. Julie is a regional lead for TeamMito and has been a champion raising awareness with the media in addition to leading our fundraising efforts.
Julie has an education background in human kinetics and exercise physiology. She works for Health Canada as a senior health policy advisor. In addition to her work, Julie is a mother, tri-athlete who has completed 8 marathons, including the Boston Marathon, a writer, parent advisor for health care system navigation and complex care. Julie was Chair of the parent advisory committee of her local children's hospital. She speaks regularly about family-centred care as well as her family and Kate's patient experience to staff, medical and nursing students, research forums and at fundraising events. Julie, her husband Brian, and their son Jack live in Ottawa, Ontario.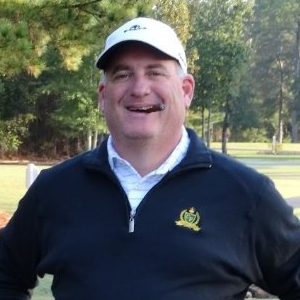 Ronald L Dunn, Director
Ron is an accomplished and experienced health industry executive. He has held a variety of executive management and senior sales positions. In February of 2016, Mr. Dunn retired from his position as vice president of McKesson Technology Solutions Canada where he had a 25-year career and was responsible for the overall leadership of McKesson Corporations' healthcare information technology business in Canada. Mr. Dunn has established his own consulting firm, RLDunn & Associates Consulting Inc., focused on helping healthcare software and services companies maximize their growth in Canadian and US markets. He currently serves as a health technology advisor for Lumira Capital, is a health advisor for MaRS Ventures Services, has volunteered for Crohn's and Colitis Canada and other not-for-profit and charitable organizations. Ron was awarded the prestigious Queen's Diamond Jubilee Medal in 2012.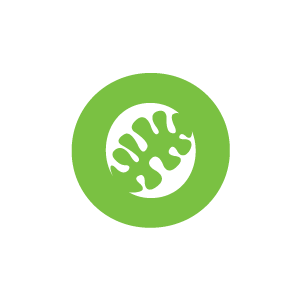 Shannon James, Director
Shannon has been MitoCanada's legal consultant for several years. She is an associate in BLG Calgary's Tax and Family Wealth Counsel Group in our Calgary office. Fluent in both French and English, Shannon focuses her practice on a broad range of Canadian income tax and estate matters. She acts and assists on a broad range of matters including tax litigation, estate and trust litigation and tax and estate planning.
Freddy Arcos, Director (Mississauga, ON)
When Freddy met a wonderful family from Mississauga, Ontario, he was inspired to support them and MitoCanada. He says this amazing family's kindness, commitment and hopefulness to mitigate the devastating consequences of mitochondrial disease resulted in his decision to join MitoCanada's team and bring to the board his professional expertise to the board and help find ways to improve the quality life for Canada's community of mitochondria disease warriors.
Freddy is Chief Financial Officer (CFO) with Aurora Hotel Group. His past professional experience includes Four Seasons Hotels and Resorts, Yamana Gold, and Encana. This experienced finance professional brings a strong knowledge of wealth management. Currently serving as the Chief Financial Officer with Aurora Hotel Group, Freddy has spent over 15 years working in the oil, mining and banking industries performing finance accounting, cost analysis and control, asset tracking, auditing, budgeting and technology investment cost optimization.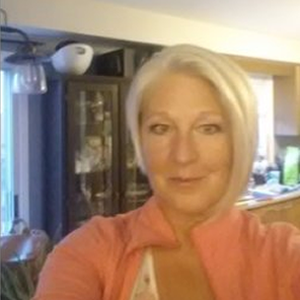 Ruth McLelland, M.Ed. PMP, Past Chair
Ruth's interest in mitochondrial disease began with the diagnosis of her friend Suzanne's child, Jacob. After seeing the issues Suzanne had to deal with in getting appropriate care for Jacob, and participating in the Mito March, she became committed to raising awareness about mitochondrial disease and volunteered to help launch MitoCanada as a non-profit charity.
Ruth is a graduate of the University of New Brunswick and has worked in financial services for the past 12 years. She is currently employed by CIBC Mellon as a project manager. She has also served as Chair of the United Way Workplace Campaign at CIBC Mellon and participated in a number of volunteer and fundraising activities. Apart from her Co-chair role with MitoCanada, Ruth serves on the Audit Finance Committee.