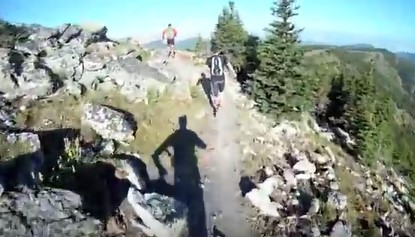 We can do remarkable things for the people we love. Learn how Blaine Penny and friends who ran for 18 hours covering over 100 kms through several mountains in Alberta to honour a young boy whose world, and theirs, changed overnight. The story is heartbreaking.  The inspiration is beyond epic.
WATCH VIDEO button: https://www.youtube.com/watch?v=bjEh7QmorZo
WATCH VIDEO button
http://www.mitocanada.org/mitoevents/mitocanada-past-events/running-on-empty-documentry/    ?? need to publish on YouTube?
JOIN US button
CREATE LINK to email info@mitocanada.org with the subject line – I want to join the 100 km Epic Run  for MitoCanada